In the first phase, the MOME+ program invited ten projects by twenty young designers. Diversity was an important factor in the selection process in terms of age, professional field and number of team members alike. Thus in addition to MOME Alumni, students currently in MA and BA programs were also included in the program. The selected projects represent the university's whole portfolio: design, media, architecture and art and design management. In the first semester nine mentors from various fields of the business world assisted the designers. They provided business, communications, brand building, organizational development and project management advice on a weekly basis to their respective project teams. In addition, experts in taxation, business development, finance, communications, law and marketing held brief trainings for the teams according to individual demands. In the first semester the projects each had their own office at an external location, in central Budapest, in the former headquarters of MTVA. Professional supervision of the program is provided by the MOME+ Board consisting of members of MOME management and representatives of the university's four institutes – Design, Theoretical Studies, Architecture and Media. Board members received direct feedback and suggestions from the participating expert mentors on their experiences and possibilities for further development at the mentor meetings.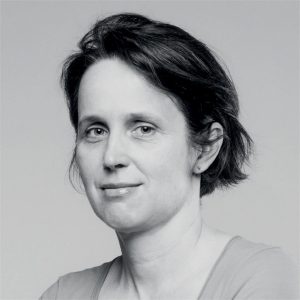 Dr. Viktória Bodnár
"I strongly believe that the outcome is positive for each party when professions and cultures meet. To me a university can only be the platform of diversity and colourfulness. I feel that the MOME+ program is a genuine step in this direction."
As the associate professor of the Corvinus University of Budapest's Institute of Management she teaches controlling, performance management, management and organization. As an executive partner of IUFA management consulting company, a practicing leader and manager of exciting projects she is focusing on putting theoretical and methodological suggestions into practice. She is a founder and supporter of IFUA Nonprofit Partner, an organization providing management and organizational support to several NGOs and civil initiatives for over five years.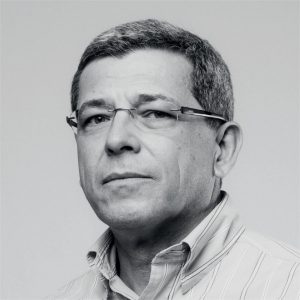 Dr. Imre Branyiczki
"MOME+ helps realize the university's best values: great creations achieved through creative experimentation are launched in social and market areas through this program, which itself uses creative and experimental solutions."
Holds a Ph.D in management and organization from the Hungarian Academy of Sciences, expert of organization- and management theories, strategic consultant and HR director. After graduating from the University of Economics, he was teaching and researching there for fourteen years. He participated in the preparation and launch of significant education modernization projects. He was simultaneously working as a strategic corporate advisor on domestic and international projects. Afterwards he was a top manager responsible for human resources and organizational development areas at Hungarian and multinational companies. He currently teaches at the Corvinus University of Budapest, and he is executive officer of a health informatics startup company. As a volunteer at NESsT Foundation, he has actively supported Hungarian social enterprises for years in finding sustainable operative solutions.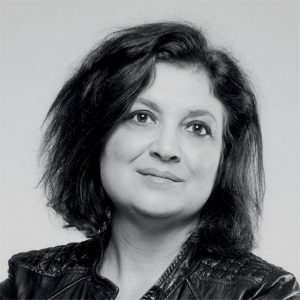 Judit Grósz
"The MOME+ program where the most creative young designers learn about business aspects and launch their dreams is extremely important in my opinion. Congratulations to the creators and the mentors!"
She began her career at Publicis FCB as an Account executive, then became head of marketing at HVG Kiadói Rt. In 2000 she joined UPC Magyarország Kft., implementing her years of experience in marketing she was the national executive director of marketing and sales between 2003 and 2009. Most recently she was the chief marketing and content officer at UPC until 1st April 2012. From 1st September 2012 she was head of Microsoft Magyarország's Developer and Platform Evangelism department, and she is the marketing and operations manager of Microsoft Magyarország since February 2015.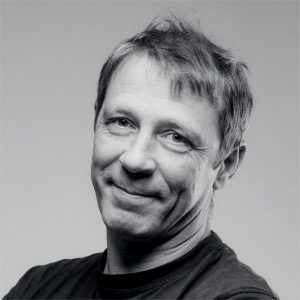 Zoltán Kelemen
"When we meet for a showcase and see this colourful, living and bustling crowd: the participants and organizers of MOME+, I feel that it was worth joining the program."
Trainer, consultant and coach. He has worked with groups for 14 years as a trainer. Others find him creative, he sees himself as an absorbed player. His lifestyle of choice is adventure training, learning through experience. He develops methods for individuals and groups to enable them to try themselves and improve in an enjoyable, playful way.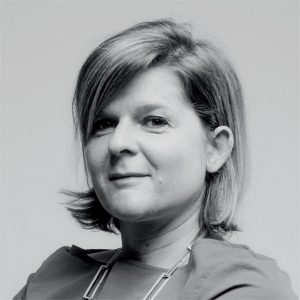 Réka Matheidesz
"It is an often long and arduous, but very exciting process when students can place their creations into a market context. I really enjoyed the openness and cooperative thinking, and I hope it will be continued."
Economist with 15 years of experience in business development, strategic management and brand management, and also familiar with the EU's financing mechanism: she worked for ten years on the establishment of the institutional system of EU grants. In 2006, during her career as an EU advisor, with three partners she launched WAMP, a groundbreaking project in promoting Hungarian design and fashion. As the executive director of WAMP she was primarily responsible for strategic development, management and brand communications. She found it important to help members of WAMP to launch their products on the market and develop their businesses. She has an extensive domestic and international professional network in both the creative and the business sectors.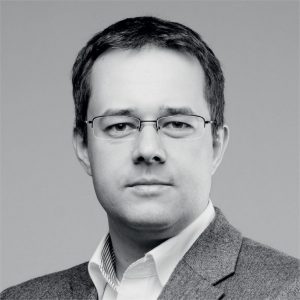 Barnabás Szabó
"For the students who were formerly in a passive, receptive, sometimes even resisting position, MOME+ is the first encounter but the last big trial before jumping in at the deep end. Photoshop becomes Excel: they find out whether they can translate daydreaming into actual practice."
Economist, founder of ALTERA Wealth Management Plc. In 2010 he finished in the international Top 10 at the World Top Investor trading competition from about 1000 competitors. He has over ten years of financial experience. As Chairman of the Board of ALTERA his primary responsibility is operative and strategic management, and his secondary responsibility is investment policy.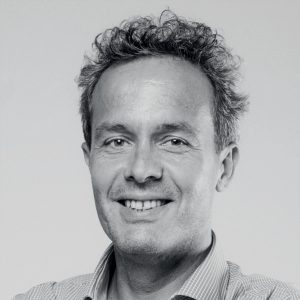 Tamás Szalai
"Art – business. Inspiration – structure. Talent – teamwork. I used these word pairings to define the task of this program for myself: to assist young designers to become happily successful on the market."
Regional private equity investor, economist. He graduated from the University of Economics in 1991, and earned an MSc degree in finances at the University of Illinois in 1996. After several years of working as a journalist at Napi Gazdaság and HVG, he headed the share analyst department at Concorde Értékpapír Rt. (Concorde Securities Ltd.), then started his career as a private equity investor in Eastern Europe: he invested a total of 260 million Euros from the Baltic states to Turkey, from the automobile industry to higher education. He was a partner and investment board member of the regional Bancroft Private Equity for 12 years, then for two years he was managing director at Virgin Green Fund Emerging Markets, also focusing on Eastern Europe, and since 2014 he has been the director of the regional CEE Equity Partners, a 500 million dollar investment fund.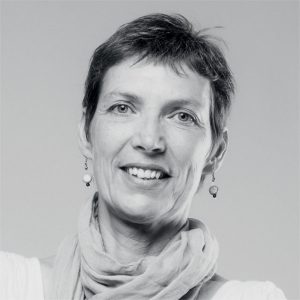 Zsuzsa Szepesi
"It shows great foresight that MOME endeavours to make its students participating in the program ready for the market and for life by actively involving professionals from outside of the university; and uses the assistance of mentors and experts to improve the university."
She has been a professor at the Corvinus University of Budapest, worked as a trainer and consultant, now she is a coach, she studies Gestalt therapy, and last but not least she is a tea connoisseur: co-owner of the 1000Tea Teashop. As a coach it is a unique opportunity for her use her diverse experience – in economics, entrepreneurship, teaching, consulting and in oriental cultures – to help young designers to begin their adult lives more confidently, finding their true path.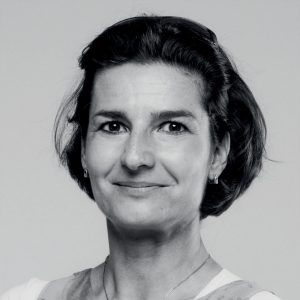 Dr. Ildikó Katalin Takács
"MOME+ is an innovative catalyst in the creative industry mindset: an open space where creative visions meet business feasibility."
She graduated from the ELTE Faculty of Law (ÁJK) in 1995, previously she had studied Aesthetics and Art Theory at the ELTE Faculty of Humanities. In 2001 she earned an LL.M degree in International Business Law at the Central European University, and an MBA degree in 2011 at the City University London's Cass Business School. She had worked in Los Angeles and London for 20th Century Fox studios, later she was a board member of InterCom Zrt., and oversaw the Hungarian premieres of several Hungarian and Hollywood movies as director of distribution. Between 2007 and 2011 she was the director of the Hungarian Cultural Centre in London, where she organized numerous successf. She was the legal and business manager of Pioneer Pictures film production company from 2014, and she is head of film operations at D&T Budapest from 2015.
Experts
Pitching, public speech
Vilmos Benkő
board member of American Chamber of Commerce in Hungary
vice president of DBH Group
Online marketing, branding
Brúnó Bitter
branding and communication expert, sociologist,
owner and head of strategy at Next Wave Europe
Law, Media Law and Corporate Law
Dr. Csaba Sár
lawyer, media lawyer,
Sár and Partners Attorneys at Law
Dr. Dorottya Vittay
lawyer, Kovári and Partners Patent and Trademark Attorneys' LLC.
Dr. Kovari Zoltán
lawyer, Kovári and Partners Patent and Trademark Attorneys' LLC.
Organizational Development
Zsuzsa Szepesi
coach
Gábor Mikó
supervisor
Experiences
The first semester of MOME+ made it clear that not only is there great demand for an incubation program, it also needs to fit in with the university's portfolio and philosophy. The experiences also confirmed that a full incubation cycle should span over at least two semesters in order to complete the project development, business development and corporate development phases properly.
With these conclusions in mind, the MOME+ program was further developed in two semesters of the 2014/2015 school year with the existing teams and mentors. In the fall semester of 2014 we tested additional project development methods in practice. We organized team and individual trainings for designers with the involvement of certified coaches, led by mentors who are familiar with the program. A very important conclusion of this phase was that in addition to the business and project development knowledge transfer, mentoring should include various aspects of mental hygiene based on individual needs.
The other direction of program development was based on the demand stated by mentors and mentees alike to have mutual access to other participants' work within the program; and even to incorporate the professional experience of other mentors into a team's project. To facilitate this, MOME+ teams had several opportunities to introduce themselves to other mentors, which gave them the chance to include more expertise into their projects through continued cooperation.The second semester of the school year saw the incorporation of specific business development steps into the majority of participating projects, and several products were launched on the market. The management of MOME+ with the help of the Board summarized the results and prepared the next phase of the incubation program.
The second semester of the school year saw the incorporation of specific business development steps into the majority of participating projects, and several products were launched on the market. The management of MOME+ with the help of the Board summarized the results and prepared the next phase of the incubation program.